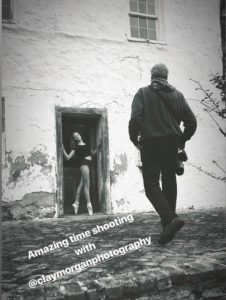 Welcome to Clay Morgan Photography!
The focus of my business is to provide high quality content for your Instagram feed, Facebook page, web site, or family album. Markets include but are not limited to dance, cheer, gymnastics, acting and modeling. A key distinctive of working with me is the passion and excitement I have for what we're doing and the enjoyable experience clients have during our photo session. I strive to create an atmosphere that helps the model feel comfortable, capable, and highly valued. Discover just how much fun you can have at a photo shoot. Register for a session and together we'll create memories that will last a lifetime.
Biographical:
Graduate of NY Institute of Photography

Published in the following magazines: Madison Fashion, Ivy, CanKids, Kid Fash, Dancing Life, Dance Feature, Gladys, All Eyes, and Child Photo

Insured to $1,0000,000

Background checked and finger printed in multiple states

Personal and professional references provided upon request. Please read my Client Testimonials.
Clay Morgan Photography is based in Austin, Texas and I tour the country year-round. Scroll to my Travel Schedule on the Home Page for details. 
Thank you for visiting my web site. I look forward to working with you!
Contact Information:
Instagram: @claymorganphotography
Phone: 512.565.0899
Email: contact@claymorganproductions.com